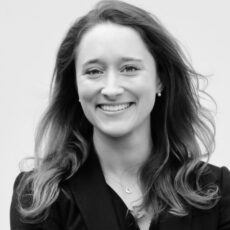 KATHERINE MELLIS, MBA
Investment Professional
[email protected]
Katherine is an Investment Professional with Hadean Ventures, responsible for deal sourcing, due diligence and management of active investments. She brings deep commercial insight and international experience with prior roles in strategy consulting, corporate development and investment banking.
Most recently, Katherine worked as an Associate with Goldman Sachs' Healthcare Investment Banking team in London. She focused on the pharmaceutical, biotech and life science sectors and helped deliver over $13bn worth of announced transactions encompassing strategic M&A, private financings and IPOs. Previously Katherine worked as a strategy consultant at ZS Associates in San Francisco, where she worked with pharmaceutical companies on portfolio and indication optimization, market insights, and new product launches.
Katherine holds an MBA from London Business School with a Finance Concentration. She is originally from San Francisco and graduated with a degree in Bioengineering from the University of California, Berkeley. During her studies, she conducted research at UCSF on personalized radiotherapy approaches and co-authored multiple peer-reviewed scientific articles.
In her free time, Katherine enjoys gravel biking, horseback riding and backcountry skiing in the Norwegian mountains.