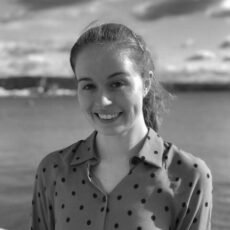 Aimee Barkway, PhD
Junior Analyst
aimee.barkway@hadeanventures.com
Aimee is a junior analyst at Hadean Ventures. She first joined the company as an intern in 2019 and has since built up a good understanding of the start-up environment in the Nordics.
Aimee has an academic background in genetics, cancer and age-related disease and holds a PhD in Epigenetics and Senescence from Imperial College London.
She has an undergraduate degree in biochemistry from the University of York where she developed a keen interest in cancer biology and epigenetics. During this time she also spent a year working at AstraZeneca, gaining experience and understanding of the drug development process and the pharmaceutical industry.