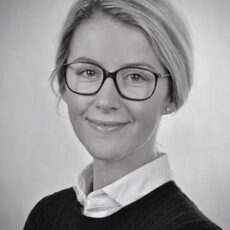 ANESA MULABECIROVIC, MD PhD MBA
Investment Analyst
anesa.mulabecirovic@hadeanventures.com
Anesa is an Investment Analyst at Hadean Ventures. She holds a Medical Degree from Universität zu Lübeck in Germany. As an MD, she gained broad clinical experience working in several fields such as general medicine, surgery and psychiatry, with exposure to both the public and private sector.
Anesa holds a PhD in liver diseases and ultrasound from the University of Bergen and Kings College in London. In parallel with her PhD, Anesa completed her MBA in Economics and Finance at the Norwegian School of Economics (NHH). She is also the President of the Norwegian Society of Diagnostic Ultrasound in Medicine (NFUD).
As part of the Investment team at Hadean, Anesa will contribute with her knowledge across medicine and the life science space, with her broad academic, scientific and medical experience, in addition to her unique insight in the world of ultrasound.