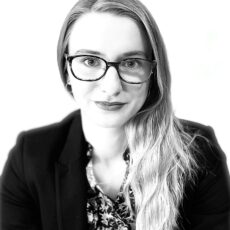 GEORGINA ASKELAND, PhD MBA
Senior Investment Associate
[email protected]
Georgina joined Hadean as an Investment Analyst in 2020. She has an academic background in molecular biology, from University College London (UCL) and University of Oslo.
Her PhD focussed on mitochondria, DNA repair and Huntington's Disease. She was involved in characterising a novel minipig model for Huntington's Disease, discovered a possible blood biomarker for the disease in patients, and published her results in several scientific articles.
Outside academia, Georgina has worked in scientific publishing in London where she commissioned, peer reviewed and published many scientific articles. She has also worked for the UK Medical Research Council as a science writer.
More recently she worked as an innovation consultant, where she helped health start-ups develop their R&D projects and secured more than €1m in non-dilutive funding through successful grant proposals.
In 2021, Georgina completed her MBA from Quantic School of Business and Technology.