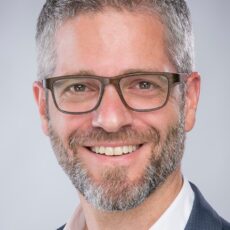 REINHARD KRICKL
Operational Advisor
In over 20 years in the Medical Device Industry, Reinhard has gained extensive experience in developing Med-Tech innovation into successful businesses, in both the big corporate as well as the start up space.
In various international leadership positions in Medtronic, Reinhard has learned to "speak" the languages of scientists & engineers, of clinical, of quality & regulatory, of sales & marketing, of business leadership, of finance, and the language of clinicians.
Since 2014, Reinhard is leading the medical device start-up Phagenesis Ltd. as CEO, turning around the Company in 2014 and 2015 and closing a staged acquisition of Phagenesis by Nestlé Health Science in 2016.
In the role of non-executive director in Boards of Med-Tech start-ups he aims to leverage his experience to help young businesses to develop.
Alongside his industry experience Reinhard holds an Executive MBA from IMD Lausanne, an M.Sc. (Dipl.-Ing.) in Electrical Engineering from Vienna University of Technology, and the Certificate in Corporate Governance IDP-C from INSEAD Fontainebleau.